[ad_1]

Story by: Suzanne Kelly The Cipher Brief

 The new COVID-19 national security world is one shaped by a host of national and global security issues that were impacted – both good and bad – by the global pandemic. That, in turn, has fundamentally changed the way governments and private sector companies need to think about the old threats, according to former Chief of MI-6, Sir John Sawers.
Tensions with China, Russia and Iran for example, already high before COVID, now require a new way of thinking and renewed alliances in order to address them.  In this new world, The Cipher Brief sat down with Sir John to talk about COVID, the expanded cyber threat surface and how old threats have evolved. Our conversation has been lightly edited for length and clarity. 
The Briefer
Sir John Sawers, Former Chief, British Secret Intelligence Service (MI6)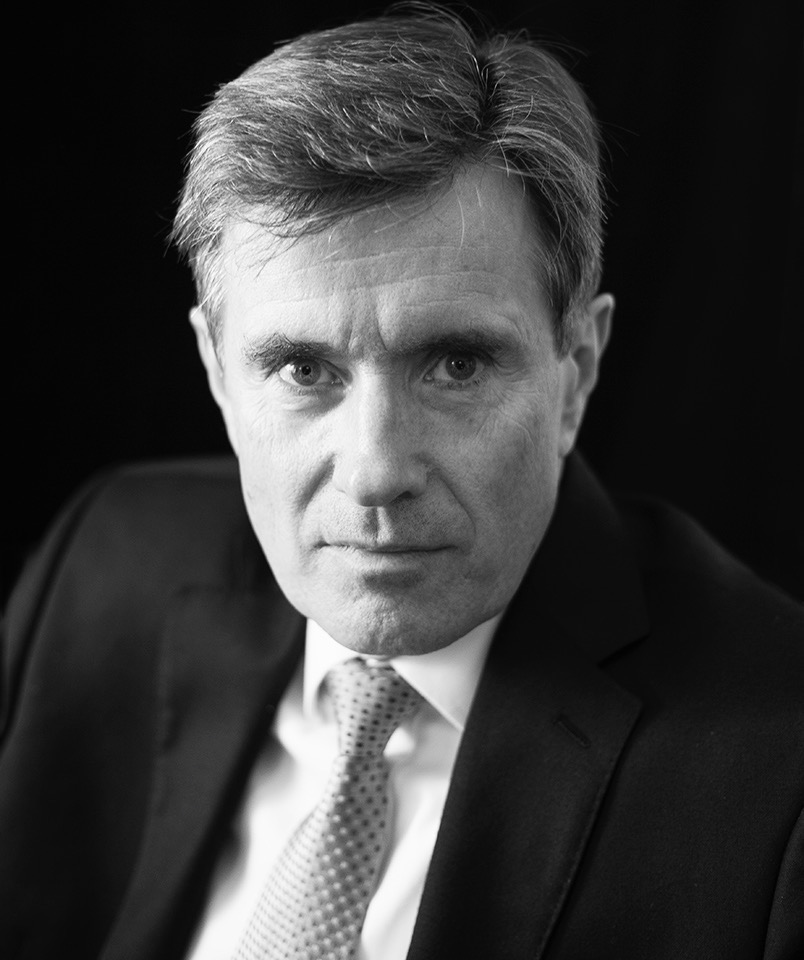 Cipher Brief Expert Sir John Sawers retired from British government service with 36 years of experience in diplomacy and intelligence, culminating in five years as Chief of the British Secret Intelligence Service (MI6).  As MI6 Chief, he was a member of the UK National Security Council and the Joint Intelligence Committee. Sir John is now Executive Chairman of Newbridge Advisory, a firm he founded in 2019 to advise corporate leaders on geopolitics and political risk.
The Briefing
The Cipher Brief: Let's start with the issue that very quickly became the world's most pressing national security concern last year, COVID-19.  How much of an impact did the pandemic have on other national security priorities? 
Sawers: COVID has been all consuming for governments and has had such a devastating effect on national economies that it has swamped all other issues, including national security issues. We've had some of the most devastating cyber-attacks in recent years; we've got real challenges from states like China, Russia, and Iran; and we need to repair alliances. All of that is of high priority, but a lot of the oxygen at the political level in governments has been taken out by the COVID pandemic.
China, of course, has been in the spotlight throughout the pandemic. We originally thought that the pandemic would damage China's standing in the world because they were the source of the virus and they cooperated badly with the World Health Organization. They also behaved very aggressively in controlling supply chains for personal protection equipment and other medical equipment, so there was a lot of hostility towards China in the middle of last year.  But as we are now 12 months into the pandemic, China has emerged in better shape than most Western countries. Their autocratic system of government has managed the virus better than our free-market democracies and their economic bounce back has been quite effective. One of the things we're going to have to grapple with in the years ahead, is that the Chinese will have been confirmed in their own self-assessment that their system is better than the Western system. There is a growing conviction in China that Western democracies and the United States are on the decline and China is on the rise. I fear that the pandemic will only accelerate that and make China more difficult for the West to deal with in the future.
The Cipher Brief: Many experts within our network have repeatedly said that China is by far the largest threat to national and global security. Do you agree, and how do you see those threats?
Sawers: I certainly agree that China is the issue of the 21stCentury. It's very different from the challenge of a rising Germany in the first half of the last century or the Cold War in the second half. China is a new type of challenge because in both economic and political terms, China is a near peer of the United States. This makes it very different from the Soviet Union, which was a peer on military grounds but never on economic or political grounds. China has a system which they believe in and which other countries are in danger of emulating. They have a powerful economy and technology base, which separates them from the challenge of the Soviet Union. China is the biggest issue, and it is a different kind of issue that we have to find a way to deal with.
The Cipher Brief: It's an issue because of economics, as you mentioned, so finding a balance with China as a friend or foe can be difficult. Do you see that changing much over the next few years?
Sawers: I don't see that changing. There's a simple way of thinking about it in that we must find areas where we can cooperate with China, like in climate and health, areas to compete with China, like trade and technology, and areas to stand up to China, like the South China Sea and its treatment of Taiwan and the Uighurs. The implementation of this, where America is aligned with its East Asian, European, and, hopefully, Indian allies, is going to be a real challenge.  In dealing with the Soviet Union, we were able to compartmentalize issues. We all have very strong political views on the treatment of Russian Opposition leader Alexei Navalny, but at the same time that the United States condemns Russia for that, they can still sign the extensions to the START treaty, which is in both side's interests. Russians are good at compartmentalizing.
The Chinese prefer to link things. The Chinese instinct is not to compartmentalize, it's to link, and that makes it much more difficult to work with them because we're not going to pay a price in terms of something like technology access in exchange for Chinese moves on climate change. They have to learn that the only way forward for a 21stCentury with two great powers with very different systems in which we avoid war, is to manage that relationship and compartmentalize issues.
---
The Cipher Brief hosts private briefings with the world's most experienced national and global security experts.  Become a member today.
---
The Cipher Brief: How much do you think the new U.S. administration will be able to get the EU and the UK to work with the U.S.  in pursuing a coherent comprehensive approach to China?
Sawers: One of the impacts of the pandemic and Chinese behavior during the pandemic is that some of the scales fell from European eyes about the true nature of China under Xi Jinping. There is a much greater understanding now about Trump's handling of China and him calling out China on trade and national security issues. We were slow to understand just how much China changed under Xi compared to what China was like under Deng Xiaoping and his two successors.
I don't see the Biden administration changing the content of that approach towards China, but there are still going to be differences. The reality is that the most important economic power in Europe is now Germany and about a quarter of Germany's manufactured exports go to China. China is an important market for Germany and the Germans have always tried to focus on them as an economic partner rather than as a security challenge. That is changing now, but we will not see the extent of that change until after German Chancellor Angela Merkel steps down later this year.
In order to create a coherent strategy toward China, we need to have a group of allies which the United States consults and engages. We all want American leadership, but American leadership only works if there's a followership from America's allies which requires that allies' concerns and interests are taken into account in the formulation of American strategy. That will be a huge challenge for Kurt Campbell and Jake Sullivan as they engineer the whole of government approach that is necessary in approaching China in order to be effective.
The Cipher Brief: How should the UK, U.S., and other allied nations be working together to understand the totality of these Chinese relationships, economic initiatives, security arrangements, information operations, and its impact on Western influence and competitive advantage? 
Sawers: We are good at identifying some national security challenges like cyber capabilities, for example. We are less good at understanding what lies behind the Belt and Road Initiative. China's BRI is a commercial economic project and strategic project at the same time. China has some of the same goals with the BRI that the United States had with the Marshall Plan designed to reconstruct Europe after WWII while simultaneously binding them into a longstanding alliance with the United States. China wants to tie economies of countries along the Belt and Road into China economically and make them strategically dependent on China. That doesn't mean all BRI projects are undesirable as they are helping a lot of countries develop their own economies, but there is a strategic goal of the BRI that we need to factor into our management of China as a whole and how it deals with many other countries. These countries need to be open eyed about the political and strategic goals that lie behind the BRI.
The Cipher Brief: Can you talk a bit about the new leadership in the U.S. and how you're seeing both the opportunities and the challenges that are presented under a Biden administration?
Sawers: I think the Biden administration's first, second, and third priorities are going to be domestic. It's going to be about getting on top of COVID, turning around the economy, and trying to reunite America as effectively as possible while looking for bipartisan consensus on the crucial issues facing America. The people who are going to be dealing with national security issues are familiar faces we all know: Antony Blinken, Jake Sullivan, Bill Burns, Avril Haines, and other familiar figures. In that sense, there is some continuity with the approach that we knew under previous presidents, especially President Obama.
There's confidence in this team.  But the biggest difficulty this team is going to face is that for 70 years, there was a sense that foreign policy and international security was a nonpartisan issue in…
[ad_2]

Story continues…

Source References:
The Cipher Brief